UTSA highlights its small business resources for Brazilian delegation | UTSA Today | UTSA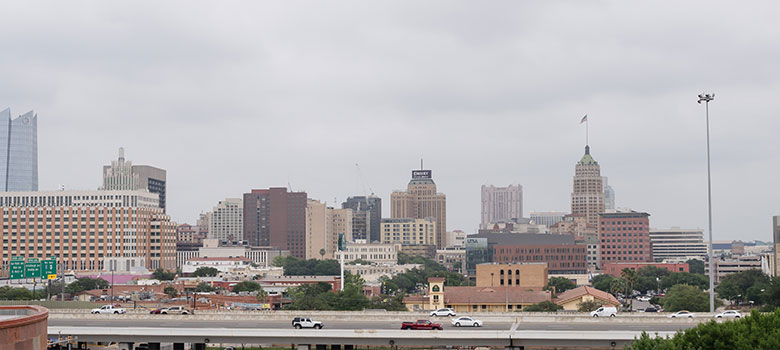 In its 2022 fiscal year, the UTSA SBDC assisted its clients in launching 79 new businesses, expanding 80 businesses, creating 560 jobs, retaining 1,358 jobs and securing $47.88 million in total capital.
Among the UTSA SBDC's clients is Braustin Homes, which is dedicated to improving access to affordable housing in San Antonio and the surrounding areas by manufacturing high quality, affordable mobile homes through a new, technology-enhanced sales process.
The UTSA SBDC assisted Braustin in its efforts to obtain funding early on to support the company's growth. The center also helped Braustin Homes secure CARES Act funding to weather the COVID-19 pandemic.
When Braustin Homes initially came to the UTSA SBDC, it had four employees and had sold 22 homes. By 2020, it had 18 employees and had sold over 300 homes. Today, the company has 37 employees and the firm's sales have nearly doubled.
UTSA SBDC Advisor Crystal Darby assists Braustin Homes with strategic planning and funding, ensuring that Braustin Mobile Homes continues to thrive.
"We were excited to welcome the delegation from Brazil to our headquarters," said Alberto Pina, CEO of Braustin Homes. "UTSA's Small Business Development Center has been a tremendous resource for us. My brother and I began Braustin Homes in 2017, and we relied heavily on the resources they provided as we worked to reinvent the mobile home industry through technology. Today, we have 37 employees and two hybrid dealerships with plans to grow rapidly in the next few years. We're happy to share our experiences with the Brazilian officials and welcome the opportunity to be ambassadors for UTSA's SBDC."
The UTSA SBDC and members of the UTSA Institute for Economic Development (IED) shared information about the SBDC model with the Brazilian officials, state department personnel and other members of the delegation. This model includes funding for businesses, technology commercialization, market research, government contracting, cybersecurity, disaster preparedness and emergency response.
"The UTSA SBDC has an impressive history of supporting San Antonio entrepreneurs," said Rod McSherry, UTSA associate vice president for Innovation and Economic Development. "This is an international spotlight on the fine work of the UTSA SBDC and its client's success. It will show other San Antonio area business owners they can benefit from our services, too."