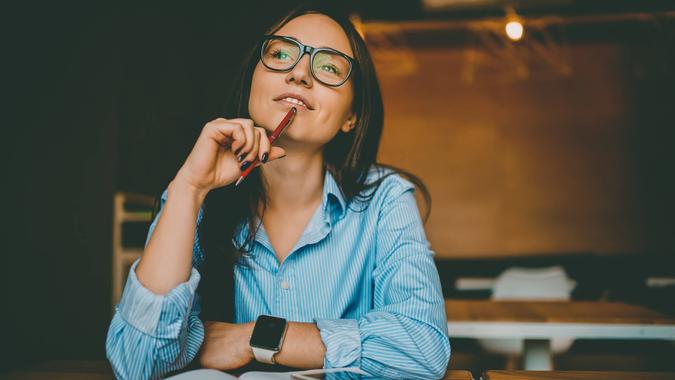 GaudiLab / Getty Images/iStockphoto
You may have the entrepreneurial spirit but not know exactly what kind of business you want to start. Whether you plan to sell a product or offer a service, it's important to know whether whatever idea you plan to pursue is actually viable.
Here It Is: Our 2022 Small Business Spotlight
Find Out: 9 Bills You Should Never Put on Autopay
To help you out, GOBankingRates spoke with entrepreneurs and business owners, as well as those that invest in businesses, to share their tips for coming up with a successful business idea.
Get Inspiration From Your Everyday Life
Marnie Rabinovitch Consky founded Thigh Society, an undergarment brand offering multiuse shorts for women, because she saw an opportunity to innovate in an underserved market.
"Get
…
Read More